You'd think cybersecurity would not be of any interest to high school or even middle school students – well you couldn't be more wrong.
Scout Troop T25 is comprised of students that think cybersecurity is cool. The troop is a member of CYBERPATRIOT, the organization's mission is to motivate students toward careers in cybersecurity and STEM. The national youth cyber defense competition is an online, tournament structured event in which teams of 2-6 students are scored on how well they identify and remediate cyber vulnerabilities and build secure virtual networks.
"Since cybersecurity is what we do at TDi Technologies, it couldn't be a better fit than to offer our expertise, office space and equipment to help the Scout Troop T25 participate in the CyberPatriot program," said Bill Johnson, president and CEO at TDi Technologies. "It is amazing to see such bright, attentive students excel over the years, their progress is truly commendable."
Students compete in three divisions:
Open Division: Open to all high schools, scouting units, boys and girls clubs, home school programs, and other approved youth organizations
All Service High School Division: JROTC programs/Civil Air Patrol/Naval Sea Cadet Corps
Middle School Division: Open to teams of middle school students
Each spring, winners at the National Finals Competition are awarded scholarships, and all registered competitors are eligible to apply for internship opportunities. The competition is not only fun and exciting, it also creates a career path for today's students, fostering continued education from high school through college and into the beginning of their careers.
2018/2019 CYBERPATRIOT participants for Scout Team T25
The high school team:
Chase Johnson
Gaultiere Delbarre
Grayson Ireland
The middle school:
Michael Fullerson
Zach Scott
Ethan Li
Daanish Varachia
Bryan Chew
Pranav Battu
Misha Rura
Max Harberer
Kimberly Henson
---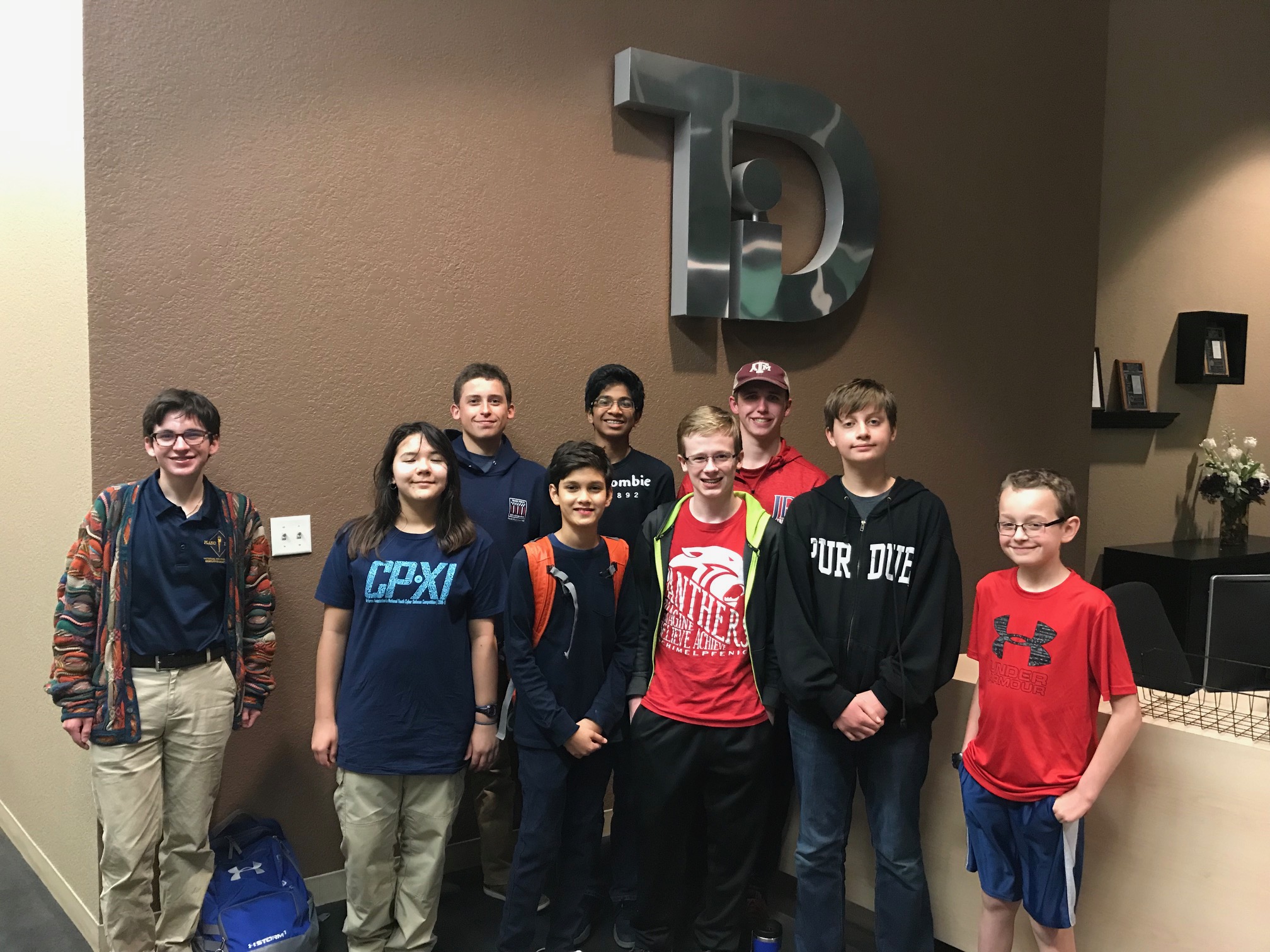 ---
The Competition
Each team has two challenges during their six-hour competition period:
The Network Security Challenge involves finding and fixing security vulnerabilities in Windows and Linux operating systems.
The Cisco Networking Challenge consists of an online quiz and a virtual networking exercise based on specific training materials.
                                              Network Security Challenge                                                                               Cisco Networking Challenge
The challenges are relatively easy in the first round and become more complex as the competition continues. 
Prior to the rounds, teams download "virtual image" representations of operating systems with known flaws, or cybersecurity "vulnerabilities."  During the rounds, teams must find the flaws while keeping computer functions ("services," such as email) working. Team progress is recorded by a central CyberPatriot scoring system. Teams also take the online networking quiz and virtual networking exercise at the same time, which are based on assigned training materials for each round.
---