Join us at CS4CA USA 2019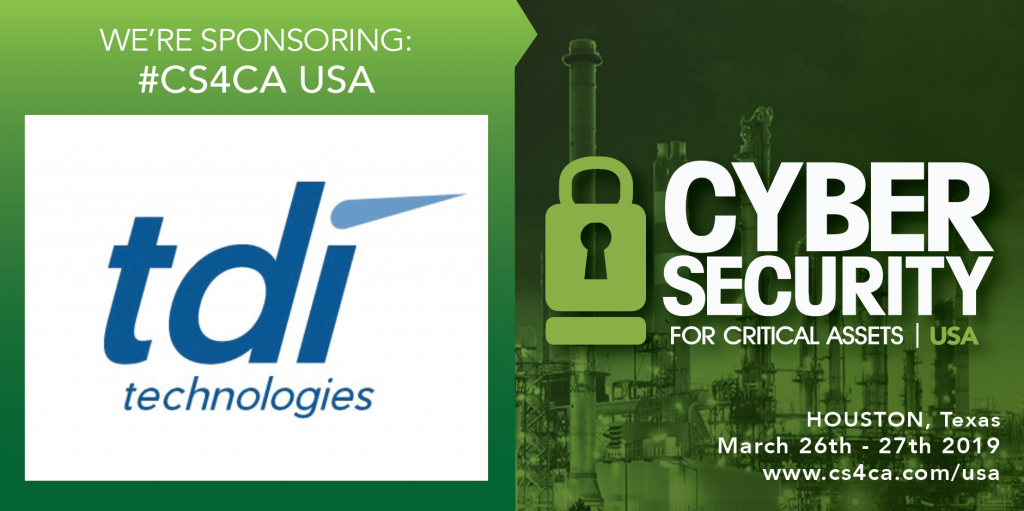 CS4CA USA brings together IT & OT cybersecurity professionals to discuss challenges, debate critical issues and explore new ideas and concepts. Join 250+ experts from across the Oil & Gas, Energy, Utility, Water, Power & Maritime industries in Houston, Texas. The 7th annual Cyber Security for Critical Assets conference boasts a dynamic double-stream agenda with both IT & OT sessions alongside an exclusive cybersecurity workshop on day 3.
TDi Technologies is sponsoring this event and Bill Johnson, CEO & Founder of TDi Technologies, will be speaking.
We invite you to join us!
This invitation is complimentary, it includes access to all sessions, a copy of the presentations and 12 points for your CPD qualification. To redeem your VIP Summit Pass use code: TDI at checkout.