TDi Technologies recently joined as Founding Member to the ISA. The ISA is a non-profit professional association founded in 1945 to create a better world through automation. ISA advances technical competence by connecting the automation community to achieve operational excellence. The organization develops widely used global standards; certifies industry professionals; provides education and training; publishes books and technical articles; hosts conferences and exhibits; and provides networking and career development programs for its 40,000 members and 400,000 customers around the world.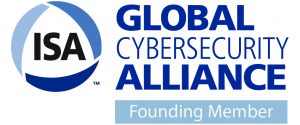 ISA created the ISA Global Cybersecurity Alliance (isa.org/ISAGCA) to advance cybersecurity readiness and awareness in manufacturing and critical infrastructure facilities and processes. The Alliance brings end-user companies, automation and control systems providers, IT infrastructure providers, services providers, system integrators, and other cybersecurity stakeholder organizations together to proactively address growing threats.
ISA owns Automation.com, a leading online publisher of automation-related content, and is the founding sponsor of The Automation Federation (automationfederation.org), an association of non-profit organizations serving as "The Voice of Automation." Through a wholly-owned subsidiary, ISA bridges the gap between standards and their implementation with the ISA Security Compliance Institute (isasecure.org) and the ISA Wireless Compliance Institute (isa100wci.org).