Upcoming Events
We are always searching for industry events and other opportunities to revisit with customers and to meet new folks interested in ConsoleWorks.
Check back frequently to register for upcoming webinars or see if we will be in your city and stop by and visit.
You're Invited! FREE Networking Event at DTECH2020
6:00—9:00 pm
January 28, 2020

Will you be in San Antonio during #DTECH2020?
Join the ConsoleWorks Team from TDi Technologies, S5 Communications, Ampirical, and Cybirical for an exciting networking event on Tuesday, January 28th, at 6 PM, Grand Hyatt.
What the evening will include:
Inspiring tech-talk with industry professionals
Tex-Mex themed food and drinks (Tacos and Margaritas anyone!?)
Raffle prizes and giveaways
Industry-leading technology
And much, much more!
Tickets for this event are free, register today before they sell out!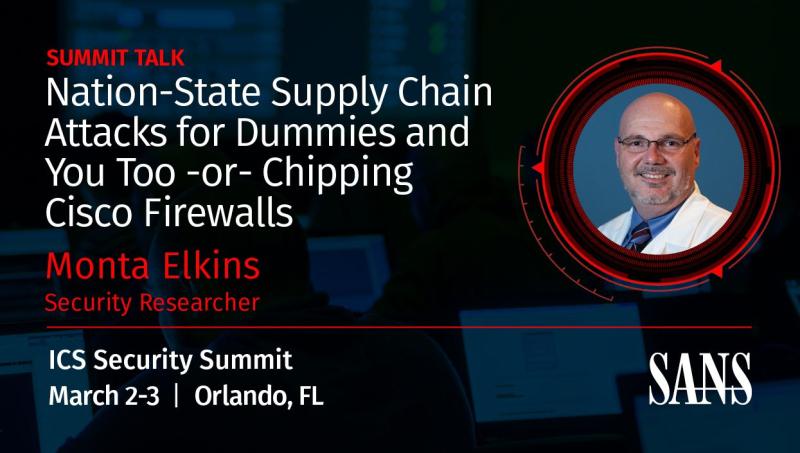 Now in its 15th year, the annual ICS Security Summit brings together practitioners and leading experts to share ideas, methods, and techniques for defending control system environments. In-depth presentations and interactive panel discussions deliver real-world approaches that work and make a difference for the individuals fighting this fight every day.
Sponsored by TDi Technologies
On Tuesday, March 3 Monta Elkins, Security researcher, will have a presentation on Nation-State Supply Chain Attacks for Dummies and You Too -or- Chipping Cisco Firewalls.
Back in October 2018, Bloomberg recounted a Chinese supply-chain attack on Supermicro motherboards used in servers for Amazon, Apple, and more than 20 other companies. https://www.bloomberg.com/news/features/2018-10-04/the-big-hack-how-china-used-a-tiny-chip-to-infiltrate-america-s-top-companies Here is how I replicated it, on a Cisco firewall, with a shoestring budget, and how you can too. Sponsored by TDi Technologies.
Also featured on WIRED – https://www.wired.com/story/plant-spy-chips-hardware-supermicro-cheap-proof-of-concept/