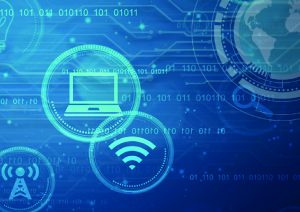 Not all your weaknesses are architectural in nature. Cybersecurity training strengthens your defenses by educating your workforce and instilling a culture of cyber awareness. Many attacks are first orchestrated through social engineering attempts and security mistakes made by your employees. It's for this reason that Zero Trust stresses the user and their access. It is also why ConsoleWorks monitors more than your devices on your network, but also your users. Attacks start with people.
High profile breaches and ransomware attacks are serious threats which flood the news cycle, but companies of every size are succumbing to attacks all the time. You leave yourself open to these attacks when your employees do not understand how to recognize a potential threat. These occurrences can be mitigated with cybersecurity training.
What is Cybersecurity Training
Cybersecurity training is the process of educating your company, at all levels, about cyber threats. These include educating employees about email scams, social engineering and phishing attacks, your internet, email and social policies, as well as password security practices.
The goal in your cybersecurity training is to educate your employees to identify a threat, understand actions to be taken (like how to report it), and what not to do in the event that a user becomes the target of a potential attack.
This training should be performed at all levels of the business and across all departments. For an attacker, anyone within the company is fair game to become a target. You do not know who an attack may target, so it is important everyone understands how to recognize the signs of an attempt.
Why is Cybersecurity Training Important
Cybersecurity training is important because it instills a culture of security across your business. We discussed in a previous blog that part of Zero Trust is also creating a Zero Trust mindset across your organization, from top to bottom. This cybersecurity awareness at all levels reduces your company's threat of falling victim to common cyberattacks.
You also save money, satisfy your business partners and meet compliance needs. Cyberattacks cost a lot of money to recover from. They can result in needing to rebuild your entire network and can have cascading consequences to your business and the outside world. In the world of OT security, this is especially true. When Colonial Pipeline fell prey to a ransomware attack last year, supply shortages and gas prices increased in the Eastern United States.
All it takes is one person who doesn't understand the types of threats they may encounter to open your network up to attack. From there, things can scale quickly and rapidly infect your network, or even spread to the networks of your partners.
It is reasons like these that a company prioritizing its cybersecurity training looks more reliable to partners. In today's environment, it is important to not just evaluate your own company's security, but the security of your entire supply chain to identify weaknesses. This lack of security awareness could result in a lost partnership or the need to quickly establish a training program before things can proceed.
How ConsoleWorks Helps You Enforce Your Cybersecurity Training
While ConsoleWorks is a cybersecurity platform dedicated to handling your SRA, BCM and logging and monitoring needs, it also plays a part in enforcing your cybersecurity training requirements.
If ConsoleWorks knows the user has not passed their cybersecurity training and testing, then their access to your endpoints can be revoked until they have completed their training requirements. Once your system reflects that they have passed their training, ConsoleWorks permits them access to your environment. This protects you and your devices while also promoting faster cybersecurity training completion rates.
Protect Your Network and Educate Your Employees
Cybersecurity training is an important piece in defending yourself from virtual attacks. It reinforces the Zero Trust security mindset and creates a culture of awareness within your company. Be sure not to overlook this critical element in protecting your business from threats.
If you are looking at more ways to bolster your security and attain the Zero Trust security baseline or go beyond it, you can explore our blog series on Zero Trust here or on going beyond Zero Trust here.