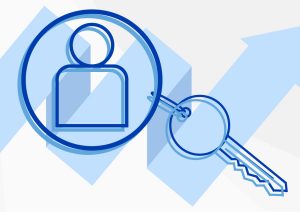 Least-privileged, role-based access is a critical part in achieving Zero Trust security. Our role based access control best practices highlight what you should do both when implementing it and while you are enforcing it.
If you are still at the beginning of your journey for implementing role-based access control, you will also find our Secure Remote Access Maturity Model helpful, as it explains the maturity levels (0-5) and what a mature implementation looks like. Understanding the maturity model, in addition to today's role-based access control best practices, will help you have a strong understanding of what makes a good implementation.
What Are the Benefits of Role Based Access Control
In our Zero Trust series, we highlighted why least-privileged access control was one of the key pieces in a Zero Trust implementation. A strong, least-privileged access control policy, focusing on user identity and authentication measures providing just the right level of access and at just the right time, are foundational to a Zero Trust framework and maintaining your security.
Role-based access control benefits:
Helping you meet compliance and reporting needs
Improving the security of your network
Protecting your most important endpoints or information
Controlling what a user is able to do while connected to your network
Granting a formalized and faster access policy
Managing time-based access to the most important parts of your network
With a mature implementation that follows role based access control best practices, you'll be in an environment of heightened security and awareness. You'll only be permitting access to users when they need it, for the duration they need it. Those users will only be able to see applications and endpoints residing in your network that are relevant to performing their role.
You'll also be enforcing strong authentication measures on these users before they are even allowed to access your environment. This combination of authentication and enforcement of your security policies will ensure your endpoints remain safe.
What Are Role Based Access Control Best Practices
Know What Your Roles Are
The most important thing to get right before implementing your role-based access control policies are the actual roles. A common mistake here is thinking that your roles are your job titles. These are not the same thing.
For example, your Systems Administrators may have wholly different scopes between their roles, even though they are sitting right next to each other. In the example of a Windows systems administrator, is it necessary for this user to know about your Cisco routers or about your Linux systems or even make connections to them? Or should this role only know about the things within the scope of Windows? Must your Linux Systems Administrator be aware of your Windows devices?
Determining these roles and what is different about them, beyond just the job title, are key elements to define so you can determine the next role-based access control best practice on our list.
After Defining Your Roles, Determine What That Role is Permitted to Do
Just as important as defining your roles, is defining what that role is allowed to do and access. You'll need to determine within your organization who will define the access each role is going to have. This most likely entails consulting multiple people.
This is just as critical as getting your roles right. If you permit too much access, you have failed to properly enforce least-privileged access and are leaving room on the table to enable a true Zero Trust implementation that permits just the right level of access at just the right time.
Realize That Some Users May Have Multiple Roles
Another important role-based access control best practice is realizing that some users may have multiple roles. You don't potentially want them exercising those roles at the same time. A Linux systems admin who has permission to handle Linux boxes at two different plants might need to have two separate roles to access each plant. One for Linux Admin Plant A and for Plant B. This is helping you enforce Zero Trust and also regulatory requirements.
Enforce Your Role Based Access Company Wide
Once you have defined your roles and determined the level of access you are going to permit them, now you must ensure that it is enforced across the company, not just in silos. Without a company-wide implementation, you are leaving yourself vulnerable to exactly what you are trying to protect yourself against, and as we have talked about before, devastating hacks can occur from just one account with uncontrolled access.
Make Sure You Are on the Right Track
Our ConsoleWorks cybersecurity platform helps you control access and more. You can learn more about how ConsoleWorks takes you to the highest levels of least-privileged, role based access control like we outline in our maturity model with our datasheet here.
Having these role-based access control best practices in mind, you're ready to take the next step in your implementation. Should you have any questions, we are always available to talk about your particular needs here.